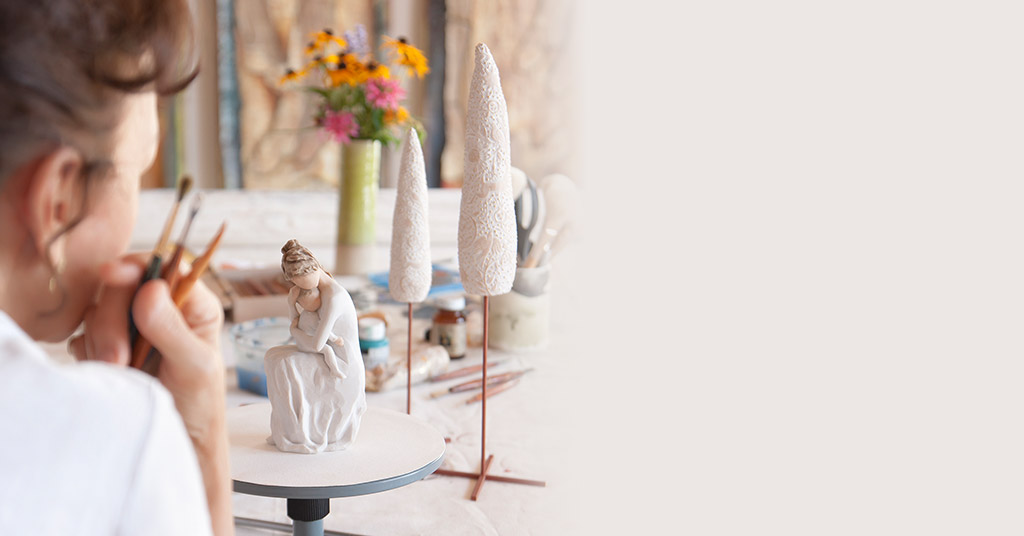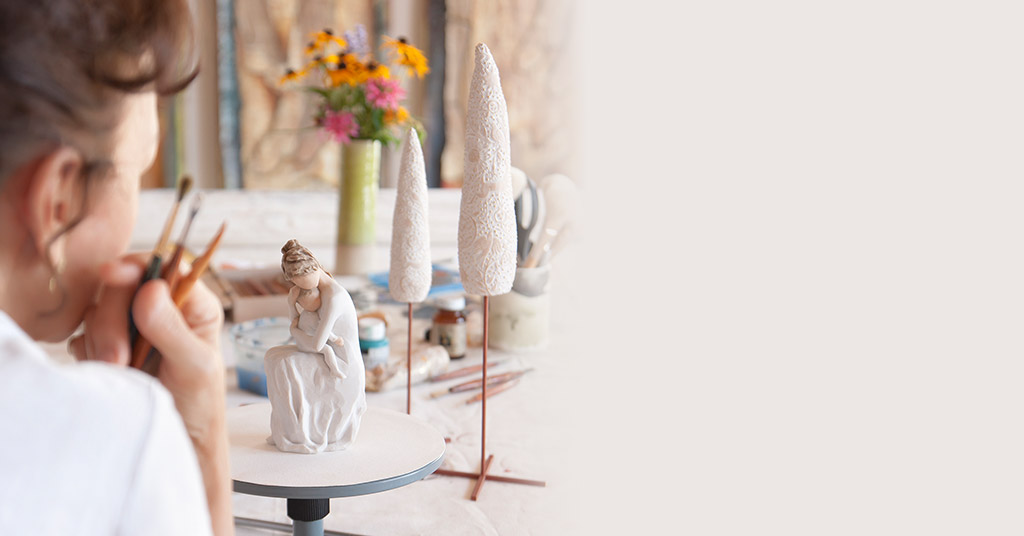 "I try to keep the interpretation of Willow Tree open. I hope this makes it more personal, and allows the viewer to decide its meaning.."

About Willow Tree®
Willow Tree® is an intimate line of figurative sculptures that speak in quiet ways to heal, comfort, protect and inspire. Artist Susan Lordi hand carves the original of each figure from her studio in Kansas City Missouri. Pieces are cast from her original carvings, and individually painted by hand. Expression is revealed through gestures only… a tilt of the head, placement of the hands, a turn of the body. The simplicity of form and absence of facial features signify Willow Tree. It is Susan's hope that these pieces be meaningful to both giver and receiver.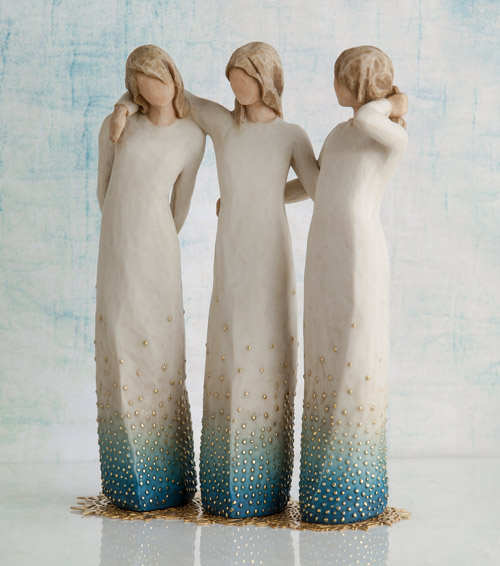 "The ideas that I try to communicate with Willow Tree come from my own life experiences, my own understanding of the world. I think they have to be personal for them to be truthful."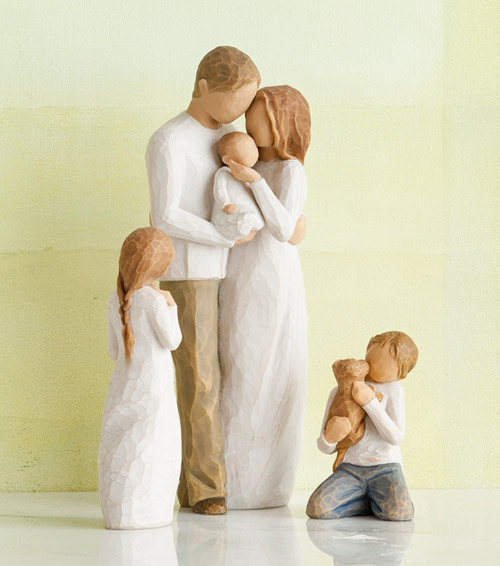 Willow Tree sculptural art forms beautifully express love, closeness, healing, courage, hope… all the emotions of a life well lived.
My Willow Tree® Catalog
View and download a PDF with images and information about every Willow Tree piece Susan has created since 2000.
International Distribution
Willow Tree is exclusively distributed by DEMDACO in the United States, but works in partnership with international companies for worldwide distribution. From this site, we only ship product within the United States. Please check our links for Willow Tree international distributors.