Blessings every day of the Year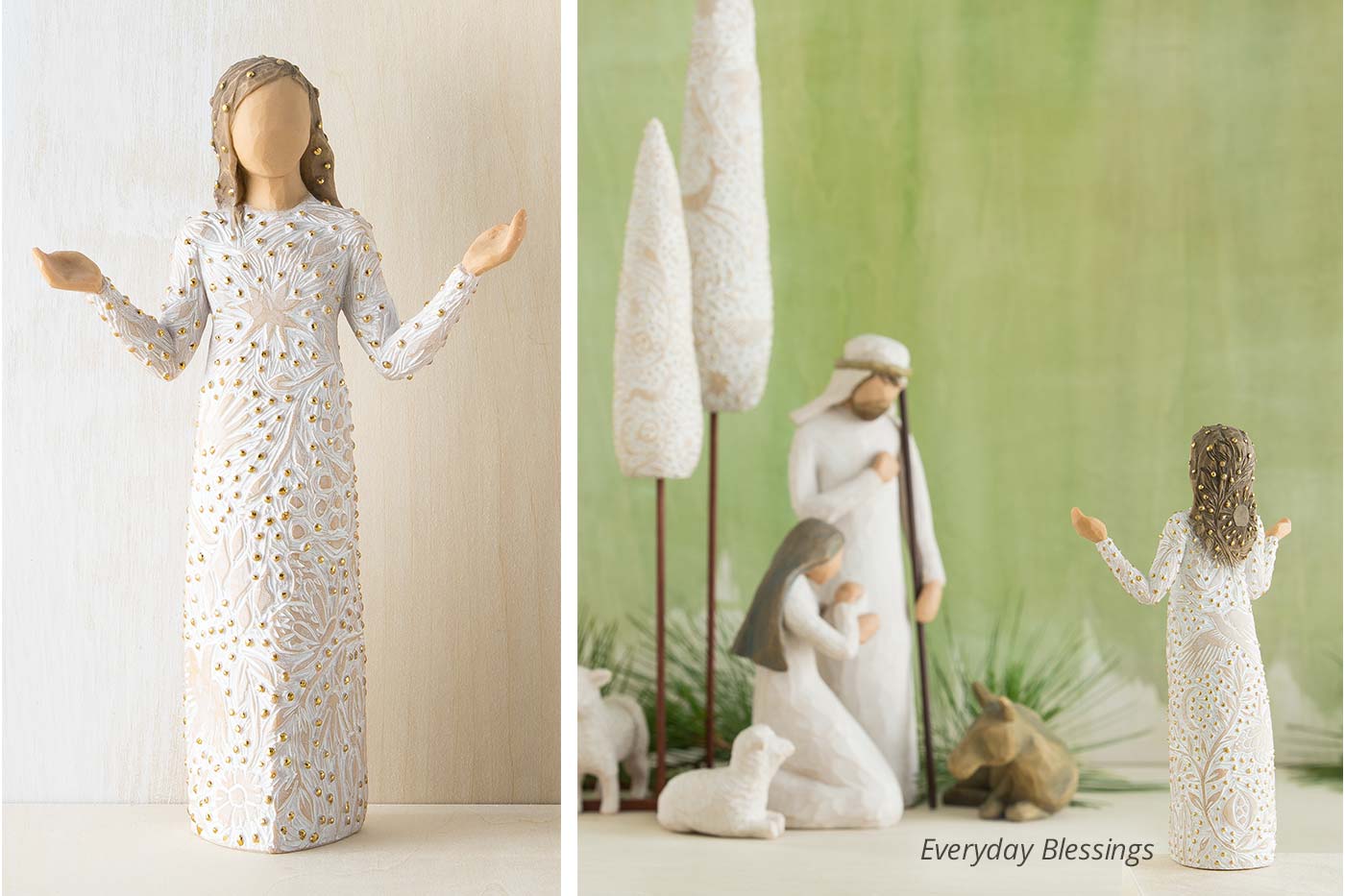 Everyday Blessings
May you be blessed with beauty and wonder every day
Everyday Blessings can be a gift to celebrate friendship, a love of nature, or be a welcoming presence in the home. She can be placed in the Nativity as an angel offering her precious gifts, or stand alone as a unique holiday piece.
Available November 2018 in SELECT Stores
If you're looking for this specific piece, we highly recommend calling the store first.